Books by Jay Tuck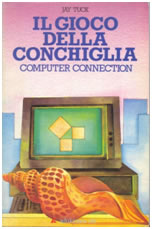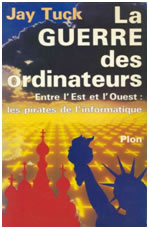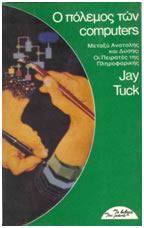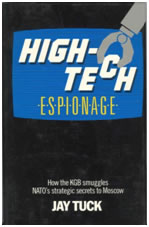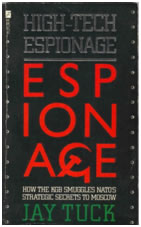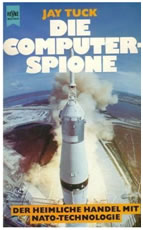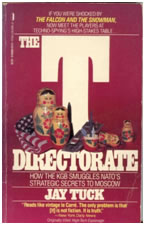 "His narrative races along like a good thriller. The stories are fact, not fiction - as disturbing as today's headlines."
"Reads like vintage le Carré. The only problem is that it is not fiction. It is truth."
"A picturesque world of dead bodies and blackmail, burglaries and snares set for the KGB...Brrrrr!"
"Jay Tuck paints a fascinating picture of how NATO secrets turn up in Moscow."
"Gripping, recommended reading!"
"Anyone concerned with the security of the West should read this book carefully."
"In the style of today's best espionage writers."

Kirkus Reviews
Daily News, New York
Le Nouvel Observateur, Paris
Daily Mail, London
Computerwoche, Munich
Beststellers, New York
Daily News, Palm Beach
An Authentic Spy Story

Published in Fourteen Countries

The First Copies Were Purchased by Federal Prosecuters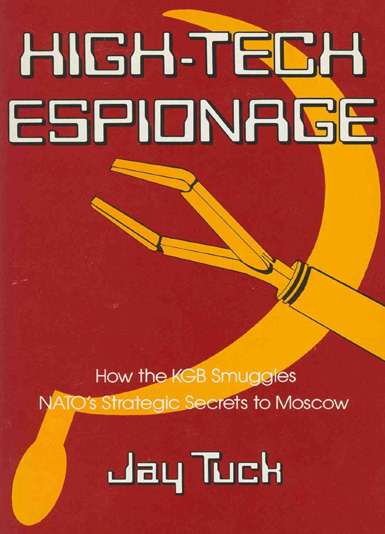 St. Martin's Press, New York
New York
New York
London
Heyne Verlag, Munich
ADN Kronus, Rome
Plon Publishing, Paris
Roes Publishing, Athens
High-Tech Espionage
---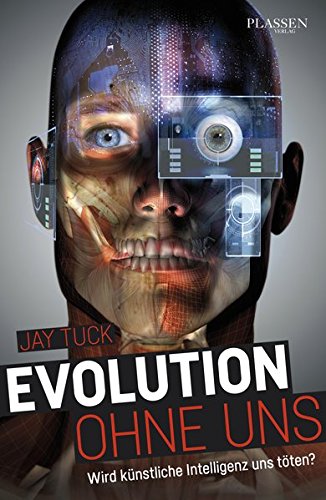 In den ersten drei Tagen bei Amazon ausverkauft!
Evolution ohne uns
My investigative AI book "Evolution without us" (Plassen Publishing in Germany) has been in the Amazon technology bestseller lists for four years. It was also excerpted in four mainstream magazines (Cicero, Focus, Playboy & Welt am Sonntag).


"Eines der spannendsten Bücher des Jahres!" (Playboy Deutschland)

"Ein wichtiges Thema, ein wichtiges Buch!" (Der Aktionär)

"So geschrieben, dass jeder es versteht." (RBB Radio Eins)

"Ein grandioses, ein erschreckendes, ein wichtiges Buch!" (Buch der Woche, Roter Reiter)

Unmerklich drängt sich intelligente Software immer tiefer in unser Leben. Zunehmend übernimmt sie Aufgaben, die früher menschlichen Spitzenkräften vorbehalten waren. Künstliche Intelligenz ist "the next big thing". Täglich übertragen wir intelligenten Programmen immer mehr Verantwortung im Management und in der Medizin, in der Energiewirtschaft und in der Nahrungsversorgung, sogar in der Kriegsführung. Und sie macht ihre Sache gut. Was aber passiert, wenn wir ein intelligentes Wesen kreieren, das dem Menschen weit überlegen ist?
Werden wir immer Darwins Darling sein?
---
___________________________________________________________________________________________________________________________________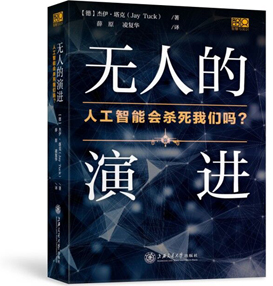 The Chinese edition is titled "Unmanned Evolution" (无人的演进, Shanghai Jiao Tong University Press) just appeared.
The Chinese publisher describes Tuck as "a leading American defense expert".
He is currently preparing a keynote tour of China.
无人的演进
人工智能蕴藏着巨大的潜力来推动人类社会的进步,它正在迅猛地扩张到社会的
各个领域。本书作者杰伊·塔克是一名军备专家,近年来他对人工智能问题进行了深
入研究,他在书中选取了一个特别的角度来介绍人工智能技术的应用———人工智能在
现代国防军事和社会治安管理等方面的应用,包括无人机、微型智能武器、现代监听设
备、远程跟踪设备、数据存储设备等,与此同时,作者也在书中提出了人工智能在应用于现
代战争和社会其他方面所可能带来的威胁。本书内容翔实,包含大量第一手资料。语言简
洁明了,通俗易懂,是一本帮助读者很好地了解人工智能现状与存在问题的大众读物。